Our Aims
to promote the good care of ferrets, both working and pets

to raise awareness of these marvellous animals

to attend events with well behaved and healthy ferrets
As part of this members of the club also
care for lost, ill and mistreated ferrets

re-home these animals when fit and well
We are available to give talks and advice about ferrets, to introduce members of the public to ferrets, to attend shows and events - providing a display of ferrets and information......If you feel we could add something to your event, provide a different speaker for your group, a challenge to budding photographers or you are just plain curious to meet a ferret - please contact us
Yours won't be the strangest request we will have had! You can now find us on facebook - Gem Ferret - make us one of your friends
Ferrets First and Foremost Club motto
Sleepy Sussex Ferrets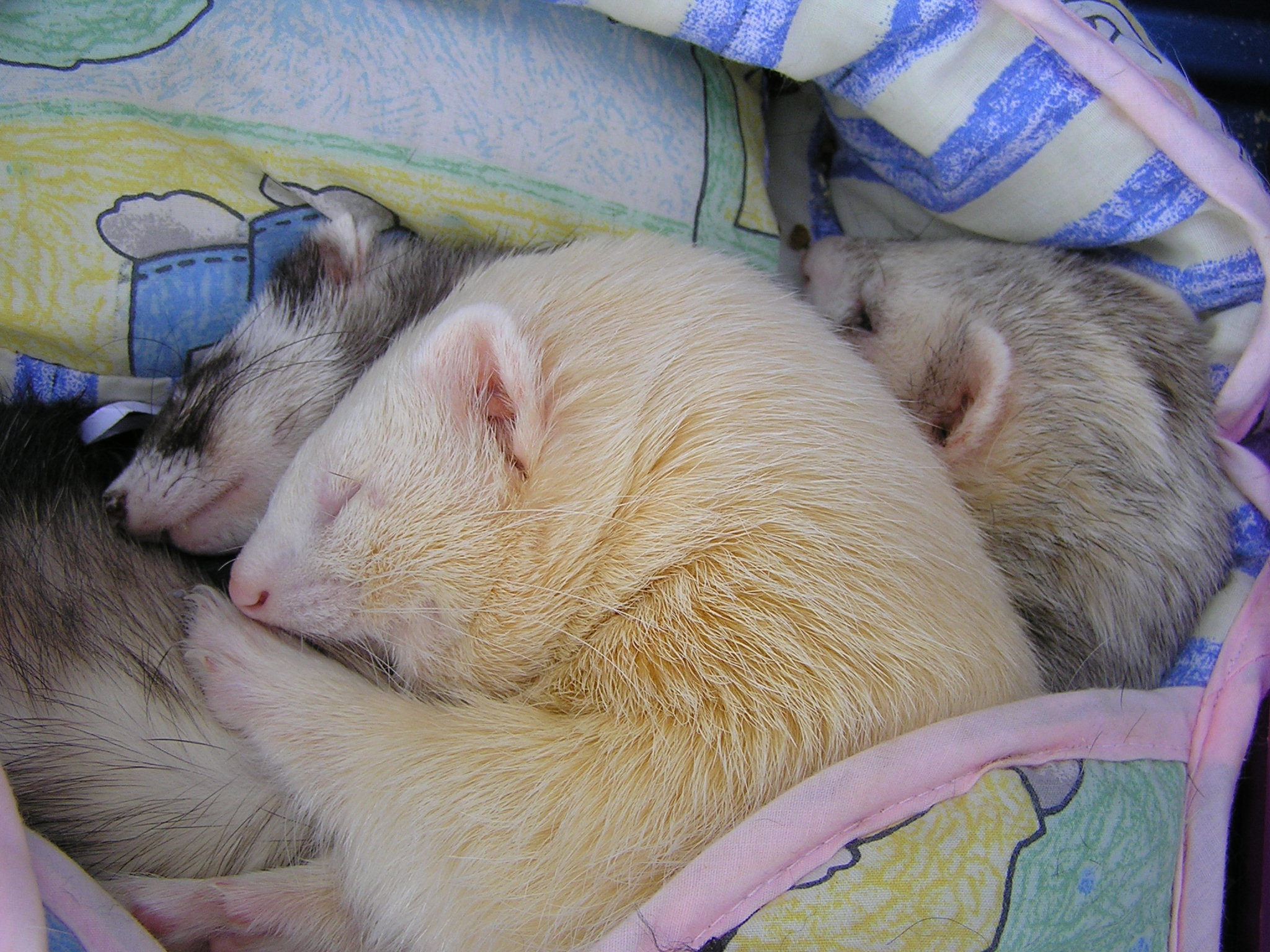 Please email ferretjane@hotmail.co.uk with ideas for our website.
We will always check any stray ferrets for microchips
If you would like advice about micro-chipping your ferret then please contact us or your vet.
Always needed - indoor cages (free)
If you have a spare or un-needed indoor cage we are always needing them for rescue ferrets. We can also pass on any hamster/rat cages to the local rodent rescue.
We could also use any un-wanted carriers for transporting ferrets.
Contact ferretjane with details
If you offer to re-home a ferret or make a donation to the club please check that the person is a member of the group - all members have a membership card with the current year on it - this will ensure that we are not being misrepresented -
Thank you