Photos
These are pictures of Michael on of our members ferrets. The polecat is a jill, she is about 3 years old and about 3 months ago I took her to my sons school. My son who is 8 years old gave a talk in assembly.
The next ferret is a hob that I rescued from some one that should never of had ferrets he was left in a garden shed for weeks on end and he was in a very poor condition. We have had him for about 2 months at the moment he bites but slowly he is getting better.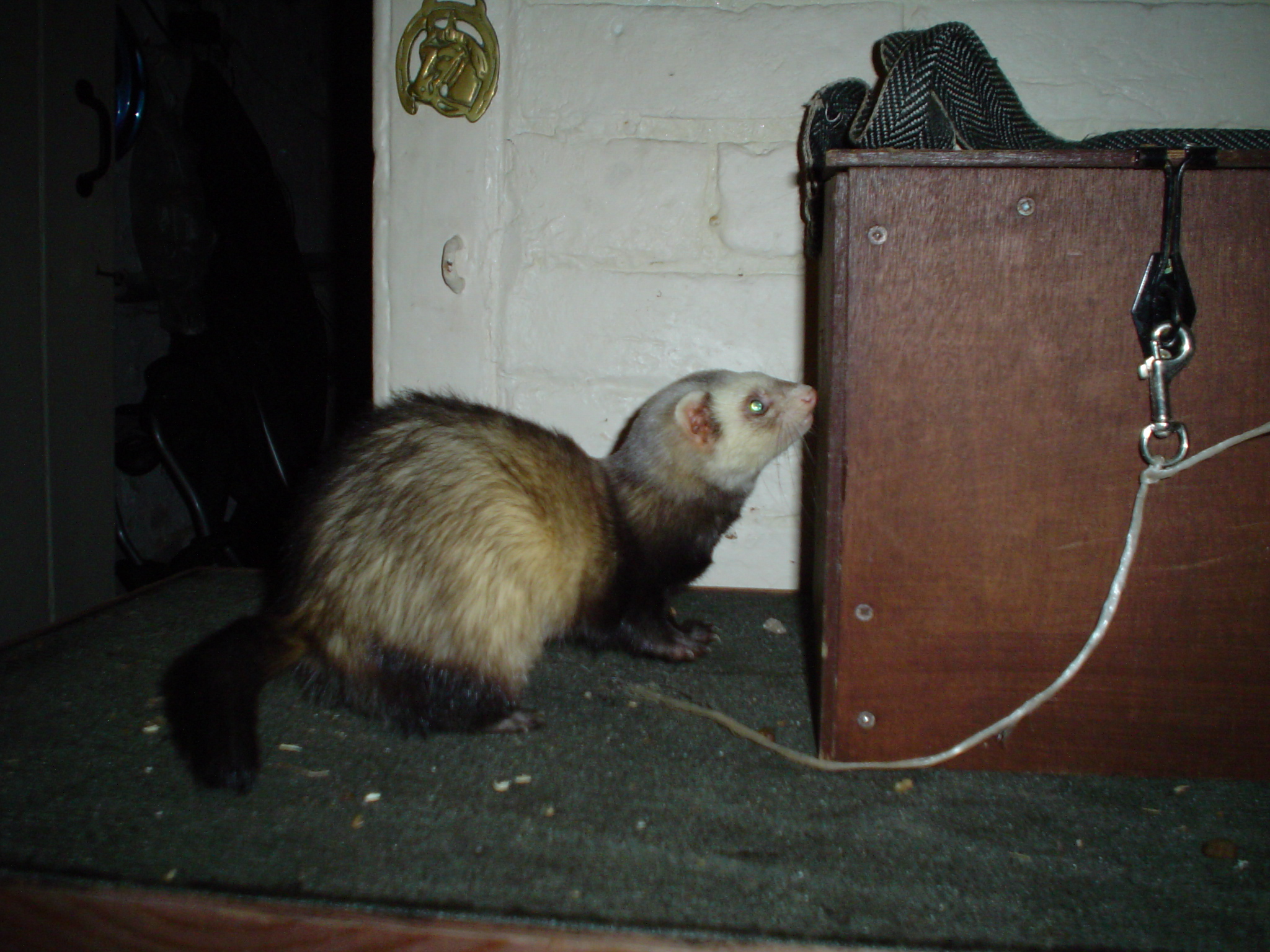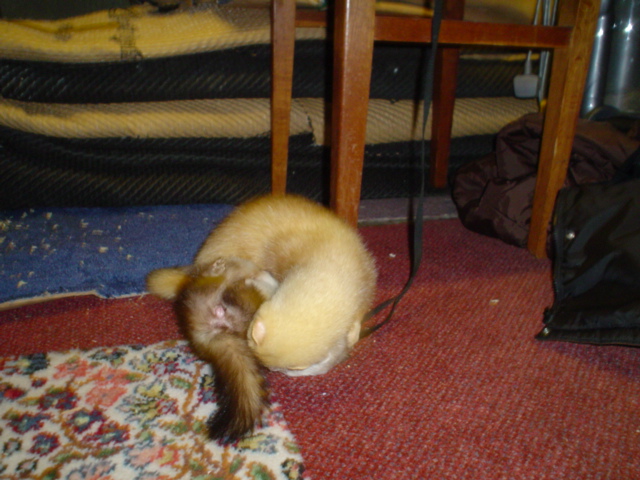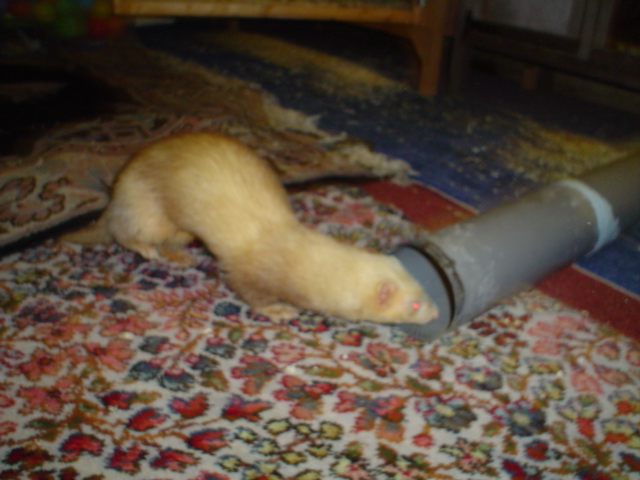 Thank you for the pictures Michael. Keep up the good work with your ferrets.
Hi, Its Josh - Just to tell you that i'm getting on well with the ferrets. Asbo (mum) is perfect now and she doesn't bite at all, she's a lovely pet. Kit (the kit ) is not so good, she's still biting but is slowly getting better. I handle them both everyday and play with them, they really are no trouble to keep i'm loving all of it. In fact I may be interested in getting a couple more in a few months once i have built a new hutch for them. As you can see they both are very happy!
I have attached some pictures so you can how they're getting on!
Thanks a lot, Josh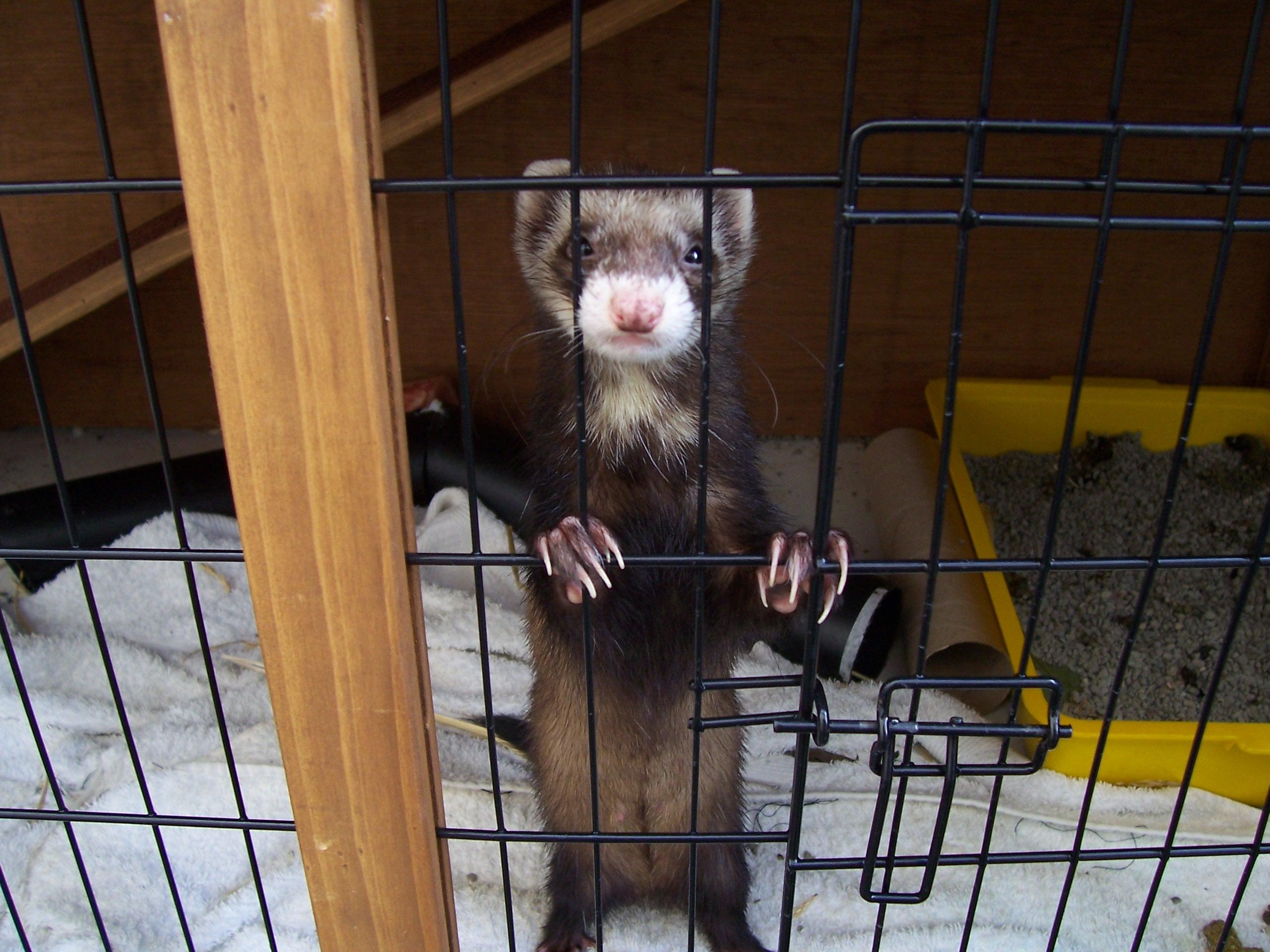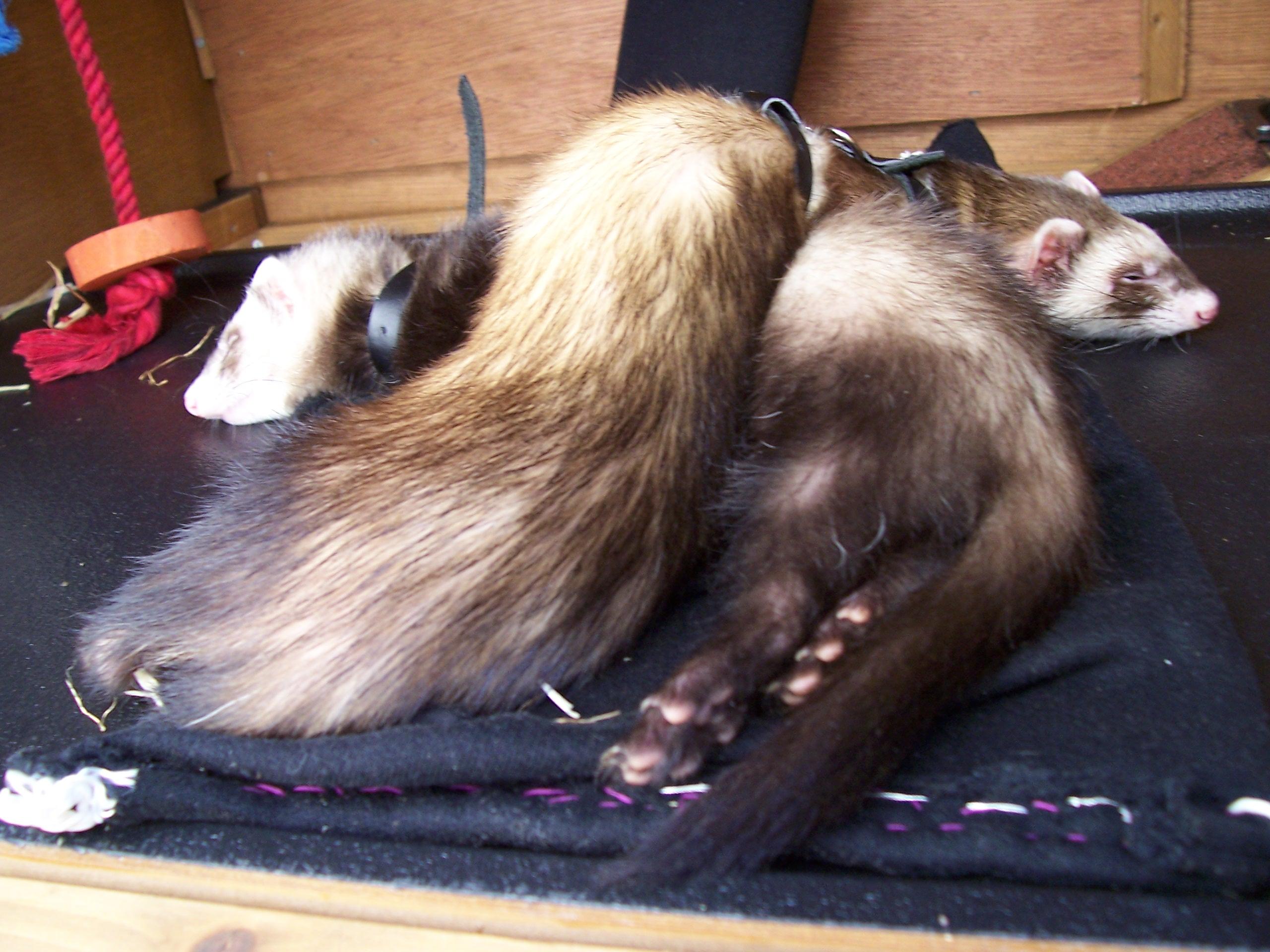 Thanks for the pictures Josh - it is great to know how they are getting on - there are a couple more pictures on the Morticia page.