Michleham Priory Game Fair and Country Show
It was another hot weekend but a lovely spot under a tree gave us plenty of shade and kept the ferrets cool.
We had some new tubes for racing which proved successful and entertained the spectators
On both days Lara ( was very brave ) and took one of her albino ferrets in the main arena with the Bird of Prey display.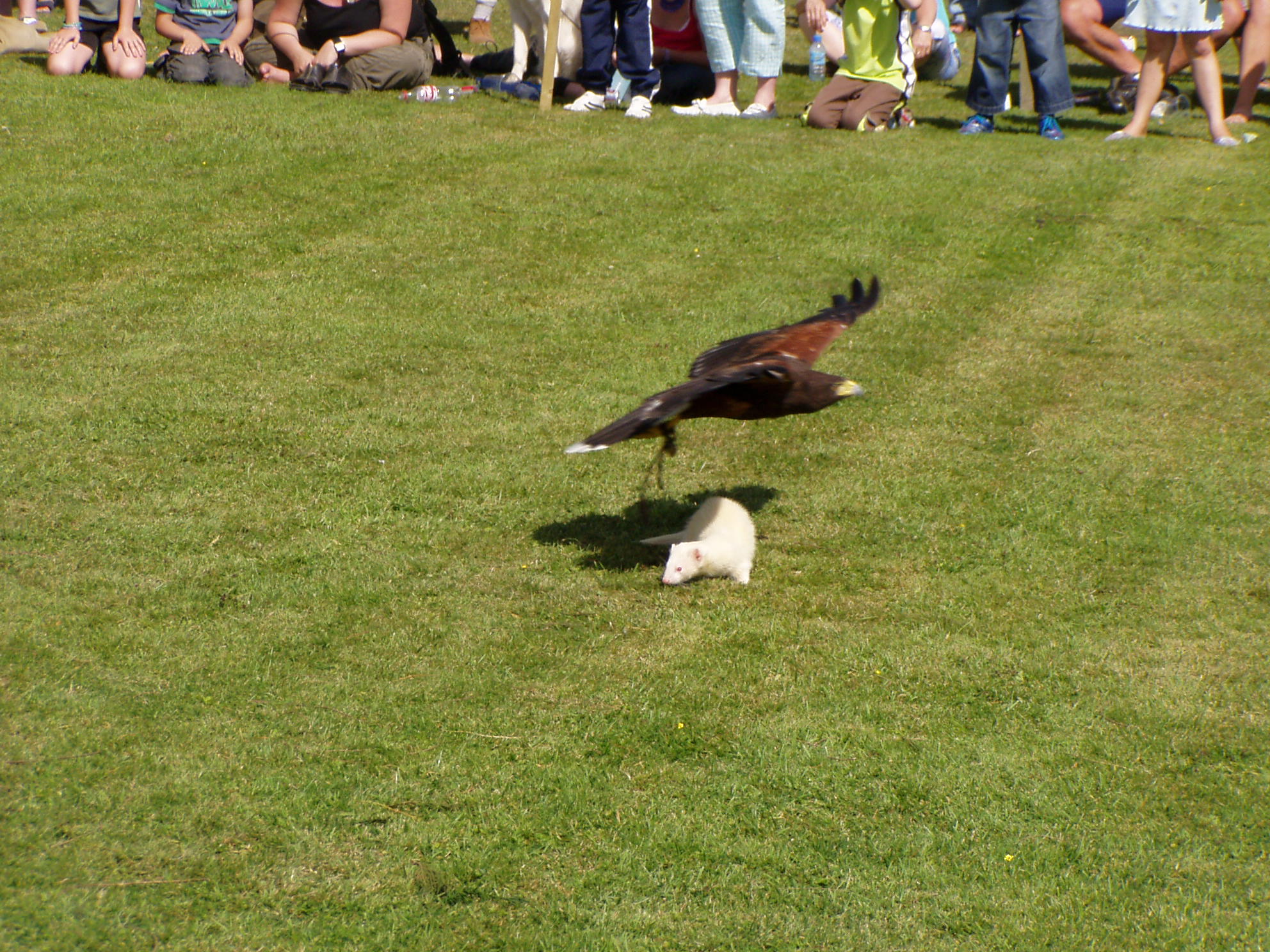 Photo courtesy of Adam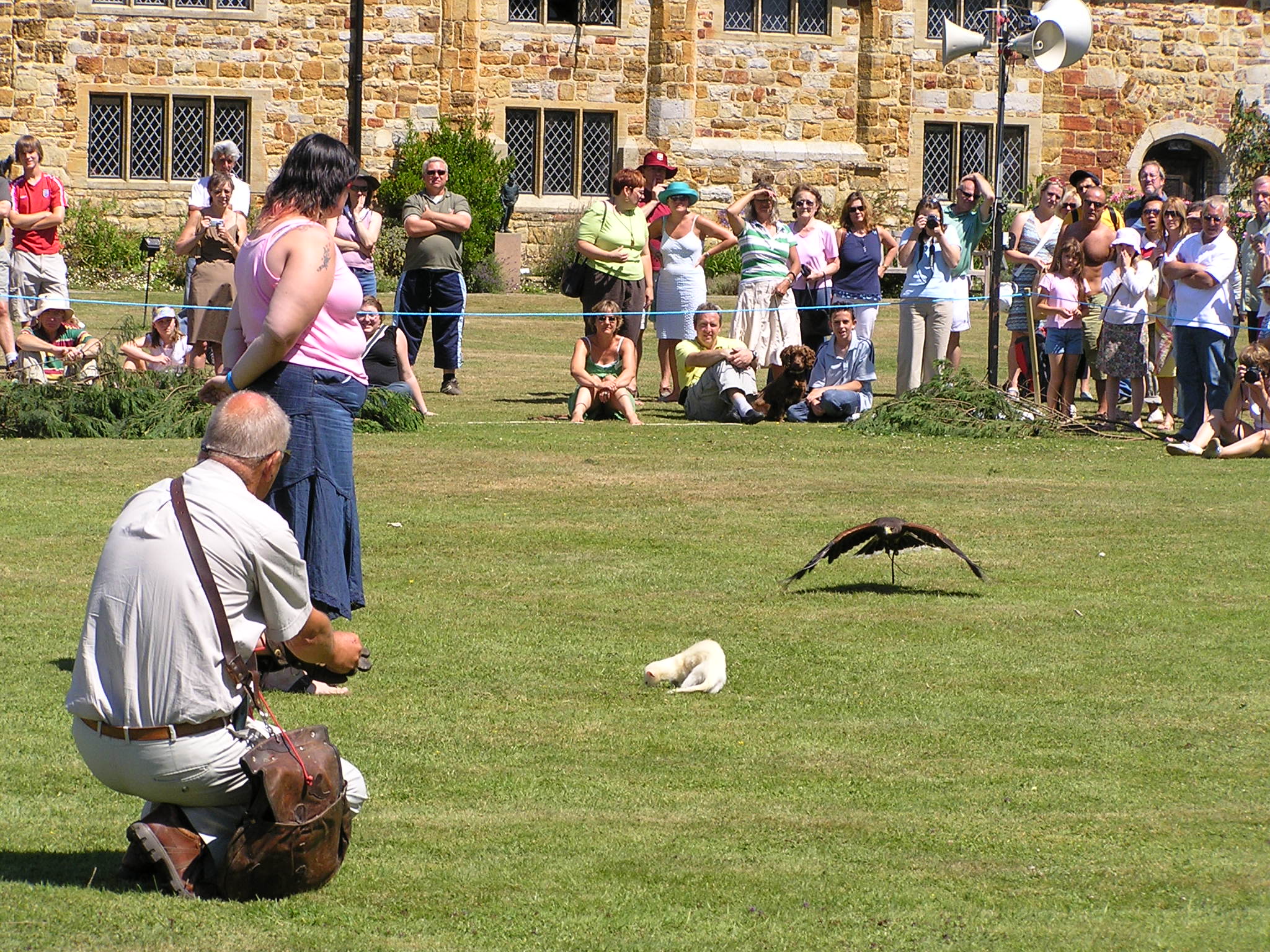 and that's my one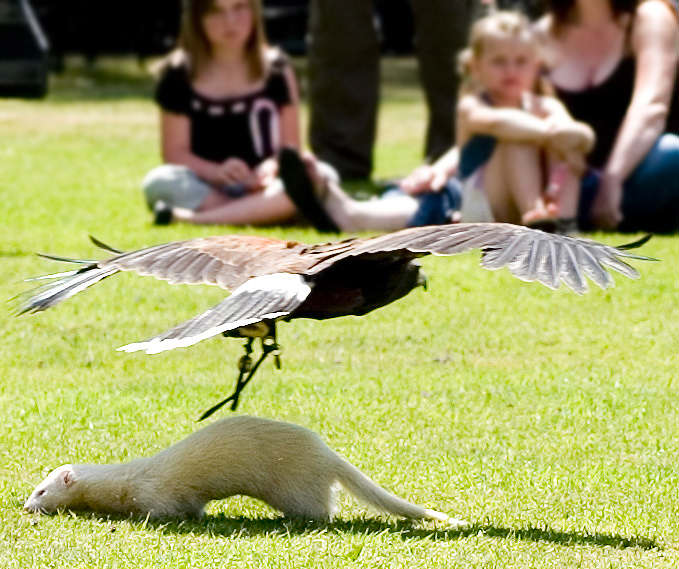 Mike and Lisa took this one
As you can see the ferrets sense of oblivion ever present - it was amazing that these ferrets had never done this before and were totally un bothered by the bird flying over them.